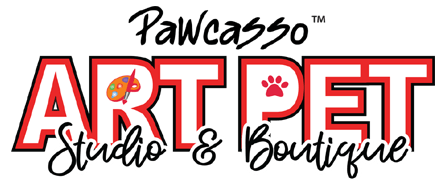 Covid Procedures
Pawcasso follows all COVID 19 Procedures – we strive to go above and beyond to keep our family and your family safe!
Classes will be offered outside IF weather permits
Classes will be limited to 10 students inside (exceptions: family/shared household)
Seating will be 6' ft. apart and/or partitioned by Plexiglass
Masks will be worn by owners, workers, adults, and children when they are in the studio and/or boutique. If the artist is in their seat, they may take mask breaks.
We will take each student's temperature at the door and will notify the parent if there is an issue.
Artists will be encouraged to wash their hands often and/or use hand sanitizer throughout the class/when deemed necessary.
All artists will have their own supplies, including aprons, brushes, rags, water jars, etc. They will bring their items to the "Sanitation Station" when they are finished for the day. Everything will be sanitized according to NYS guidelines daily.
The studio will be closed for one hour between sessions to allow the staff to clean according to NYS guidelines.